Dubiose Vorgänge um unsere Ex
18. November 2015 - Raimund Brichta in Allgemein | Keine Kommentare »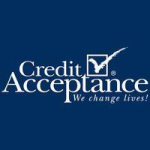 Merkwürdig ist vor allem, dass diese Meldung erst jetzt rauskam. Hier scheint es einige Insider gegeben zu haben, die mit ihrem Wissen auf fallende Kurse spekulieren konnten. Eine solche Aktie scheint tatsächlich nicht mehr für unser Depot qualifiziert zu sein. Wir beobachten die Sache weiter….
Robbins Arroyo LLP Is Investigating the Officers and Directors of Credit Acceptance Corporation (CACC) on Behalf of Shareholders
November 16, 2015 06:03 PM Eastern Standard Time
SAN DIEGO & SOUTHFIELD, Mich.–(BUSINESS WIRE)–Shareholder rights law firm Robbins Arroyo LLP is investigating whether certain officers and directors of Credit Acceptance Corporation (NASDAQGS: CACC) violated federal securities laws by issuing materially misleading business information to the investing public. Credit Acceptance Corp. provides automobile dealers financing programs, and related products and services that enable them to sell vehicles to consumers.
View this press release on the law firm's Shareholder Rights Blog: www.robbinsarroyo.com/shareholders-rights-blog/credit-acceptance-corp
Credit Acceptance Corp. Under Investigation
In a Form 10-Q filed with the U.S. Securities and Exchange Commission on November 6, 2015, Credit Acceptance Corp. disclosed that on September 18, 2015, it received a subpoena from the Attorney General of the State of New York, Civil Rights Bureau relating to the company's origination and collection of consumer loans in the state of New York. The company further stated that it could not predict the eventual scope, duration, or outcome of the inquiry, and that it was unable to estimate the reasonably possible loss arising from the investigation. Since receipt of the subpoena, Credit Acceptance Corp.'s stock has steadily declined from $205.02 per share on September 18, 2015, to a closing close price of $172.78 on November 16, 2015.
Credit Acceptance Corp. Shareholders Have Legal Options
Concerned shareholders who would like more information about their rights and potential remedies can contact attorney Darnell R. Donahue at (800) 350-6003, DDonahue@robbinsarroyo.com, or via the shareholder information form on the firm's website.
Robbins Arroyo LLP is a nationally recognized leader in shareholder rights law. The firm represents individual and institutional investors in shareholder derivative and securities class action lawsuits, and has helped its clients realize more than $1 billion of value for themselves and the companies in which they have invested.
Attorney Advertising. Past results do not guarantee a similar outcome.